Hello community!
I want to create tiling texture with possibility to change color in particle system or in trail but color does not applying how i needed.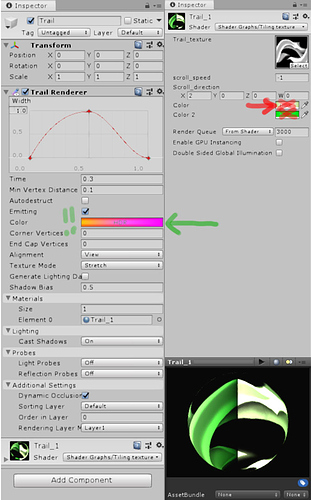 Color take color from material, but i need that he take color from particle system or trail(color of gradient) etc. I want to have 1 material for many effects but now i need to create single mat for each particle system or trail.
Shader

Can i really solve that problem somehow?