Hi,
I'm currently working on a material with a custom reflection vector. For now, I'm using the default CubeMap's UV to map the reflection onto my surface's base color. I can't just use the default reflection methods because my liquid's surface isn't generated with geometry but is "simulated" only inside the shader.

But the problem is that this solution is quite limiting, because I can't modify the scene without recreating an entirely new cube map. In addition to that, the object wouldn't be able to move across distances because the reflection wouldn't match anymore.
To address those issues, I tried replacing my cubemap with a cube capture component to update the cubemap when the player moves from one volume to another. But this solution is really performance heavy and wouldn't allow the game to have bottles at multiple locations.
This video explains how Valve managed to fake the liquid's reflections and translucency using reflection capture volumes and I would like to do the same.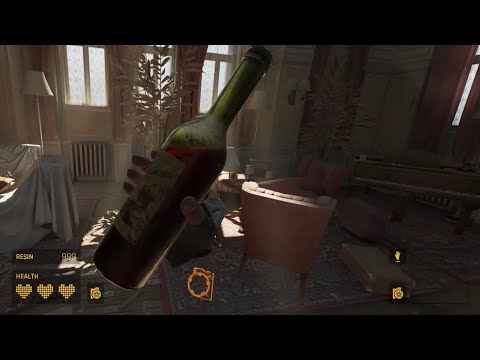 Is there a way to access the current box reflection capture (the one in which the object is currently located) texture and to use it from a material (in place of the default cubemap) ?
Any advice would be nice

.
Thanks in advance.