Hi guys

Trying to implement spotlight inside the shader.
My current code:


Problem:
With NdotL calculations in the bottom part, i achieve proper shading, but it also removes light cone visibility from certain surfaces ofcourse.
Notice area marked red. Light are missed due to NdotL calculations.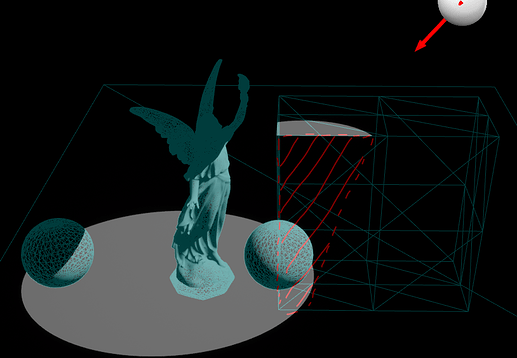 So, im not really understand atm how i can achieve proper shading?