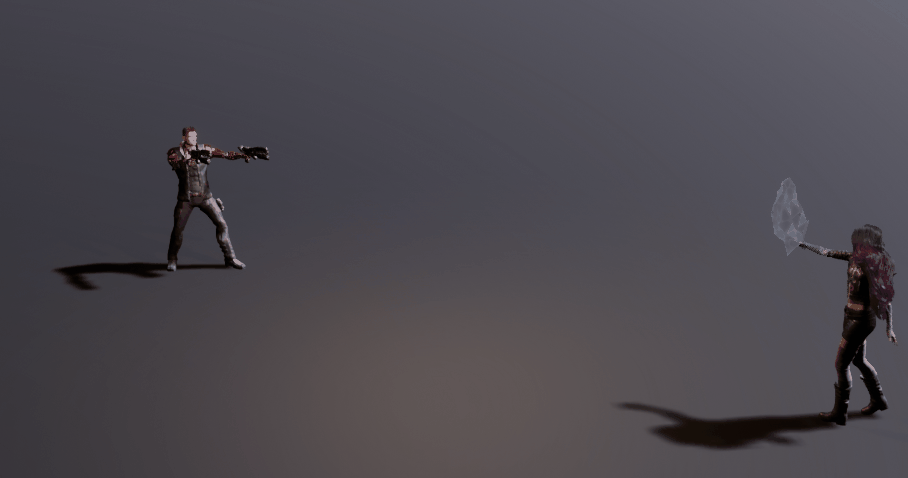 latest update
–
Wanted to join the sketches for a while now, rainbow guns pushed me over the edge!

Started out with some quick rainbow sketches and made two concepts.
A shot fired through a thrown prism that erupts in a deadly shot of colors
-or-
Orbital cannon shooting light into the sky and a destructive rainbow shower ensues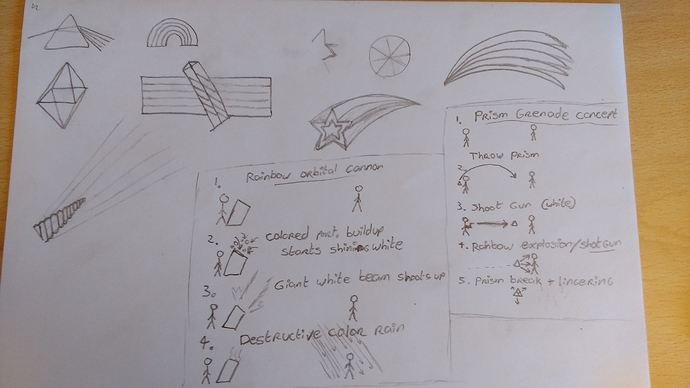 Rainbows make me think of colors, light and happiness. I'd like to find a way to bring out the dangerous 'gun' part, maybe by making the rainbow pointy or corrosive looking?
I'll get something going in engine tonight after work, let me know what concept speaks to you!