Final:
---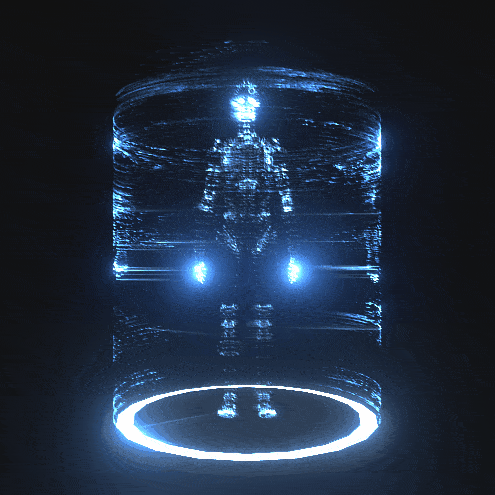 First sketch! Hi everyone

Wanted to make something with particles only, so here for each one spawned on the mesh ( our dear Adam from Unity ) a geometry shader outputs the base particle, a second for its projection, and sometimes a third one for the lines in the middle.
A compute shader takes care of updating the particles ( base position, life cycle, noise, etc ).
Next step is gonna be the activation I think!