Hi everyone, New face here

!
For the grayscale sketch, I'm going for the sword slash.
I'd like to try getting close to Sdorica-Sunset- Visual Style and global feel.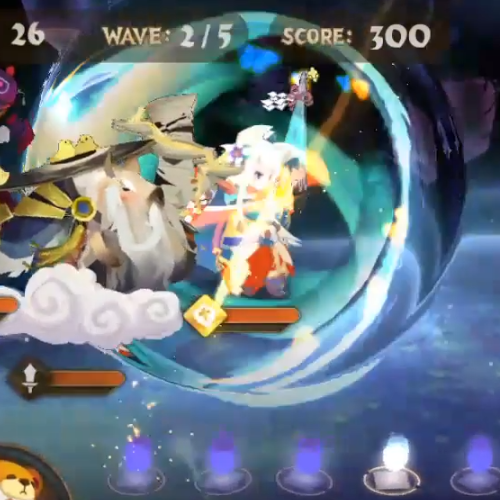 ---
UNREAL WIP
last update before the end, I'm ashamed but I couldn't finish at all before the deadline. Well nevermind I'll continue to finish them after for myself.
Here are the WIP of the Basic Slash:

Here I Used two textures, one for the main slash effect with emmisive at it's center only
And another one for a darker and lower opacity trail under the main slash.
I lerped a Noise on both textures to mask them progressively.
Used a Mesh Particles in Niagara.

The wave Slash:

For the wave, there is a texture with refraction and normal on it, and another mesh particles with thin slash on it to add an emmisive.

the Swirling slash

Simply add 2mesh particles with velocity and rotation on the sprite.
---
SKETCHES:
Warning! Bad jokes may ensue (Blame Morpheus for forgetting about me).
Anyway here are my 7 variations ideas:
---
LET'S START
Here are some behaviour references for now (more might follow later) :
Sword slash References (New users can only post one image so I posted an imgur album…)
The sketches will come before next week… Hopefully


Don't know how it will go, but I'll at least try to have fun on it!
Anyway feel free to leave advices,
Good Luck to everyone participating!