Hi everyone!
I`m glad to share my new tutorial about sphere rotation shader in unity.
Simulated the earth rotation at a single plane by remap the uv coordination.
And it could add 3 rotating pattern around the sphere.
It`s easy to modify the shape, motion and fade in/out.
I share the way to create the sphere uv by photoshop and 3d max.
The pattern texture created within substance designer.
Shader forge 1.38 and unity 5.6.
Enjoy it! And welcome any suggestion and critiques.
Thanks for watching!!
Final result (Here is a mistake that is wrong opposite position of world map. I have fix it in tutorial ):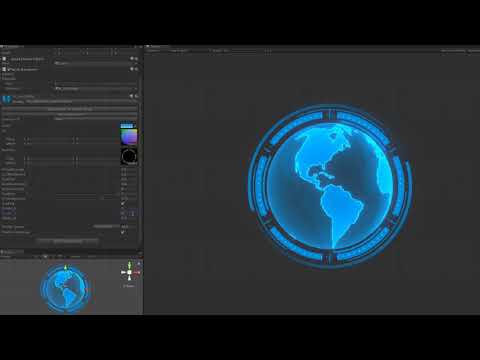 Tutorial: