Hi everyone,
I have been trying for a while to do something with vfx graph which I though would not be that difficult so I believe I am utterly not seeing an obvious solution here and very much like to ask for some help.
I want to spawn a particle, have it follow the emitter transform / a specific transform position.
From the particle's position create a trail / ribbon.
Have the particle die in order to stop the trail from growing further (preferably through an event, otherwise a bool property works too I already figured out)
Then NOT have the trail age and destroy from oldest vertex but instead use a dissolve shader to remove the entire trail at once and then after that is done kill the trail particles.
This sounds like I want to to use the main particles alive state to determine if I should subtract delta time from a per strip attribute (which I can use as alpha in the shader).
But no method I tried so far gives me a per strip attribute NOR getting alive from the main particle works at all.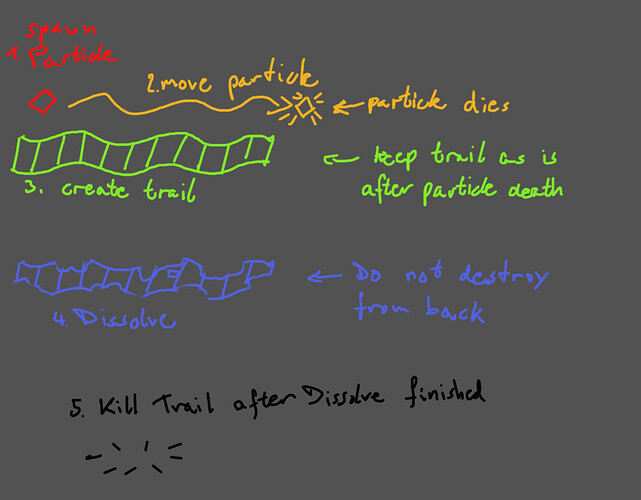 Help is much appreciated, thanks so much in advance of any input