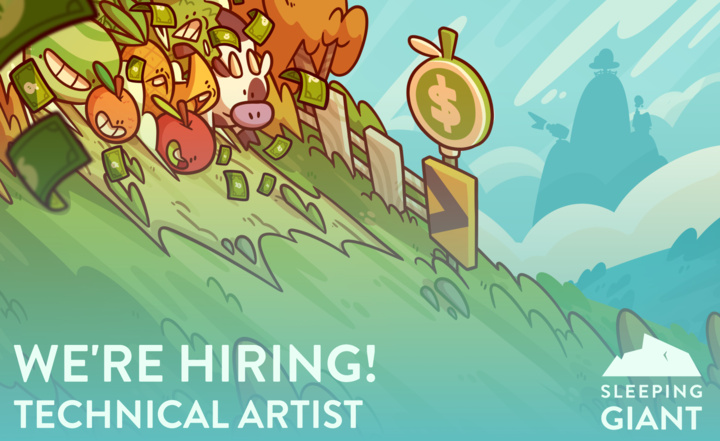 Hey Everyone, Sleeping Giant is looking for a talented Technical Artist to join our team.
We're a collaboration of Snowman and OddBird Studio. Snowman has received critical acclaim from the award-winning mobile game, Alto's Odyssey, and is considered a giant in the mobile industry. OddBird Studio is a creative development studio which has worked on games such as Monster Prom and Quench, as well as its' first original IP, Arrow Heads.
At Sleeping Giant, we focus on creating fun, stylish, and satisfying experiences that are suitable for the entire family. We released our first game Farm Punks in 2019, and are currently knee-deep in an exciting new project based on a world-class IP.
If your interested in being part of an exciting project and an amazing team reach out to me at Brendan@sleepinggiantgames.com
Further details can be found here: http://sleepinggiantgames.com/jobs.html