I'm curious about how to make lightning travel along a rigged spring, or really any kind of scrolling with flipbook animation (maybe some animated ghosts scrolling across a mesh?).
My approach is to create a ribbon mesh with UVs laid out in a narrow row. The UVs scroll along x to move the texture, and scroll along y to change the flipbook sprite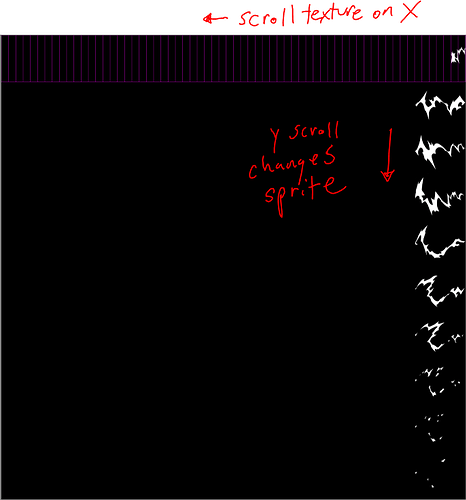 What this looks like on a UV panning shader. Slowed down the x scroll to see what's happening, and I still have to figure out how to make the vertical scroll go by flipbook index rather than a smooth pan: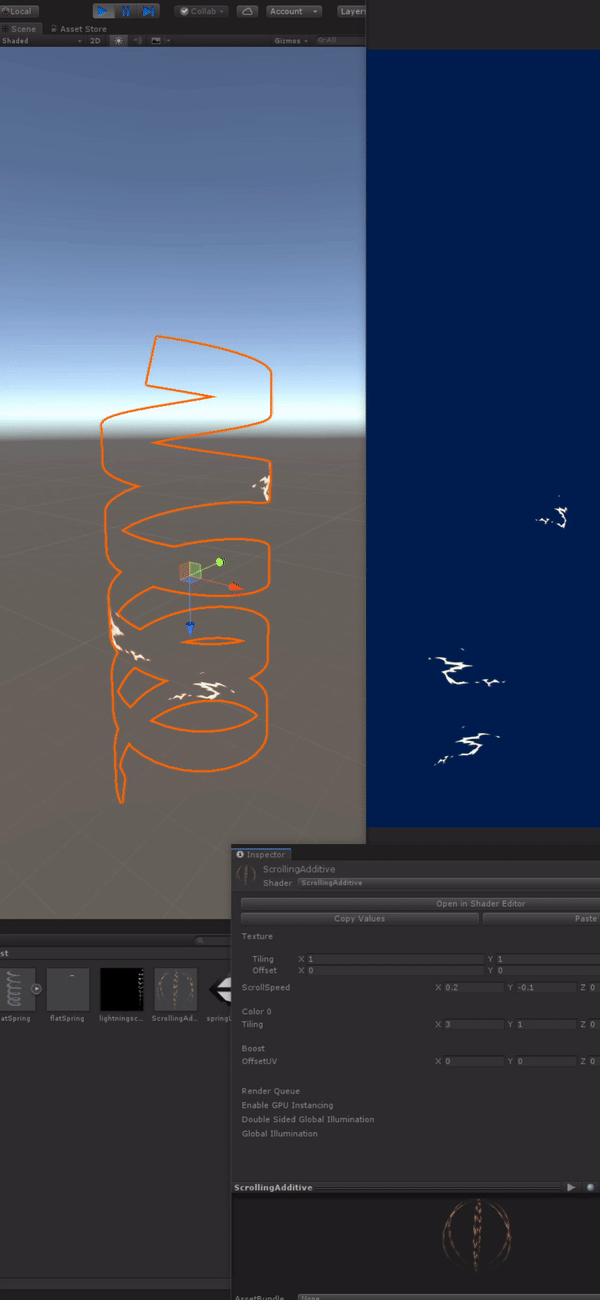 However a drawback with this approach is that especially for long ribbons or higher frame rate spritesheet/flipbooks, the texture size has to be giant compared to the resolution of the image. Is there a better way to have an animated flipbook pan across a mesh or animated motion path?