Hey everyone, I've been thinking of starting a Sketchbook here to keep track of my progress and to recieve some feedback to better improve. Until now I've been reluctant (and a bit afraid) of putting myself out there, but @simonschreibt encouraged me, and I do think it's time and that I will benefit from it, so hello world!
To start easy here's a flame shader that I made based on a talk Simon did a couple years ago about the fire from Rime.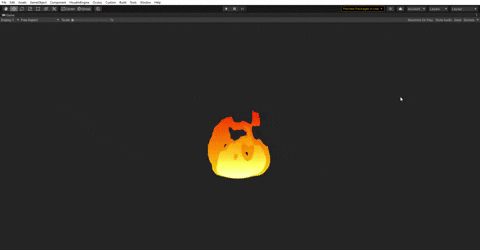 I'm happy with the result, but for some reason there seems to be a line in the left side even tho I've changed the alpha multiple times. Maybe I'm missing something.
Anyhow, I hope I can post some more cool stuff from now on.
Stay cool everyone