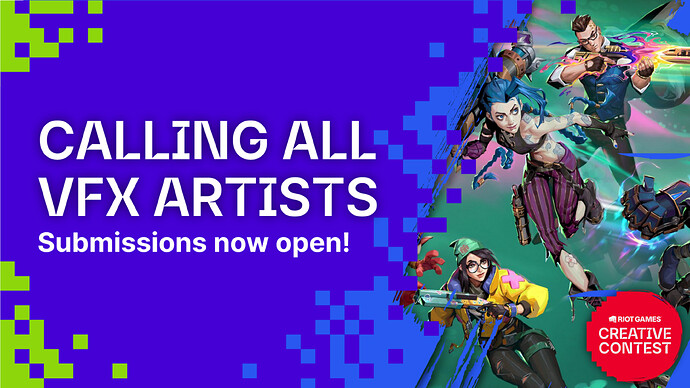 Riot Games VFX Contest 2023
It's happening, they're doing a vfx contest again!
This is an excelent opportunity to stretch your vfx muscles and make something cool with the community.
See the contest announcement here :
Please post in this category when you want to show of your submission or get some feedback!
Good luck!