Hello!
I've familiarized myself with the basics of particles and shader making but I cant think of the best approach towards recreating this specific shader from Nier replicant.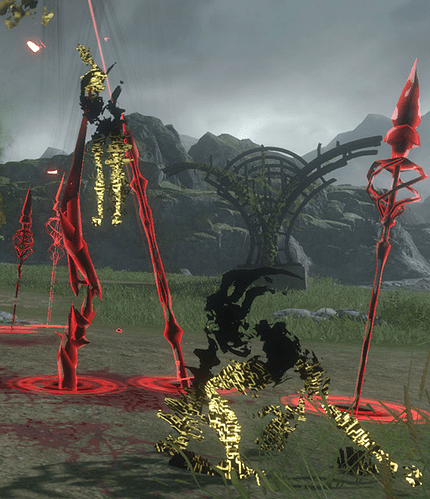 I've fallen in love with the digital noise style of these creatures and would love to have something similar in my project, would love some guidance on how to replicate it!
So far here's what I've gathered by trying to study it:
its using an alpha cutout effect as you can see through it
has some kind of scrolling noise that gives it a dissolve feel on certain vertex points
some subtle vertex displacement
Golden tones with a grid-like texture on some parts, I imagine I could use vertex coloring to tell the shader where I want those effects?
Here's the thing in motion

Thanks in advance!