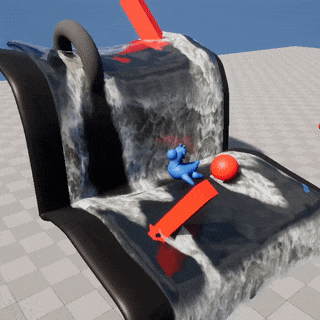 Hey everyone, I'm working on a waterfall asset that can dynamically interact with actors in the scene as an exercise. I will track my progress here.
This asset can take arbitrary mesh as input (as long as it has decent UVs) and generates foam from nearby actors as well as from slope change, that foam is saved onto a render target and reused with another material for final rendering.
All simulation is done on a shader and a 512x512 render target: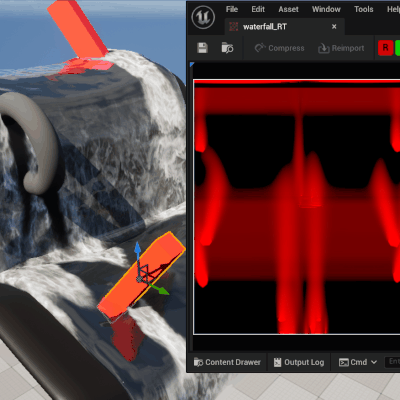 Next steps:
Improving foam appearance. Some advice here would be welcomed!
Letting the blueprint automatically add splash particle emitters where it overlaps with mesh components.
Feedback, questions, (and compliments) are very much appreciated : D