Hi! I am trying to render a simple shot of Earth from space: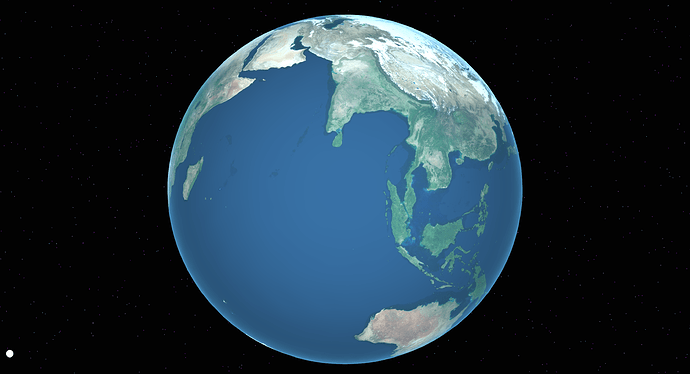 I simply applied NASA's Blue Marble image as a diffuse map and faked the atmospheric scattering with Schlick-Fresnel and a constant color. I have two questions.
Is there a better way to fake atmophere? I don't want to write an actual scattering shader.
Are there any ways to fake dynamic clouds? I thought of driving curl noise with a flow map, but that sounds too much. Would something simple like Diablo III style noise texture multiplications give decent cloud movement? Rendering to a movie isn't out of the question.
I am really excited about the possibility here, but it seems like the look is stuck in the mud right now. Any feedback would be greatly appreciated!
Nick