Final Effect:

Ended up being too busy with work to finish everything I wanted to improve from my last post but I'm still really happy with what I got working and learned a lot for the next challenge

---
thumbnail still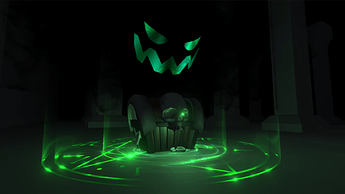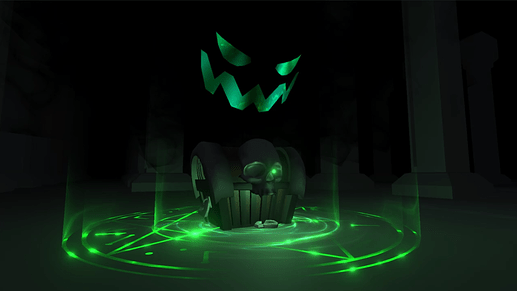 ---
Original Post:
Hi! This is my first RTVFX post, and first real vfx project. I've been learning Unity shader code and modelling for a couple months and thought I'd attempt the challenge and only post if I could come up with something somewhat decent. I've been pretty excited about my progress so this is me officially committing to the challenge! ٩(●ᴗ●)۶
Concepts:
My first idea was to do something kinda different - I liked the idea of doing a dark sarcophagus thing where the lid slowly slides off to reveal a pool of writhing sludge, and hundreds of these inky little hands rise of of it and gently offer you items from within haha.
I still like the idea but I dont really know how I'd approach doing the hands, and I kinda want to learn from something with a little more energy.
I'm still learning modelling techniques and wanted to practice retopology, so I thought about doing something pirate themed just so I could practice modelling a skull xD
After doing a couple concepts it kinda evolved into something pretty evil looking, and I liked the idea of doing a "cursed lootbox", so thats my current goal!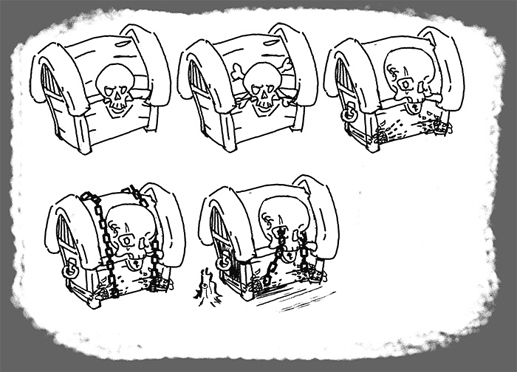 I then worked out an animation concept where a key unlocks it, it kinda charges up with evil energy before exploding in a cloud of souls and laughing skulls before just breaking apart and the items just kinda tumble out. It might be a little over the top but it sounds full of learning opportunities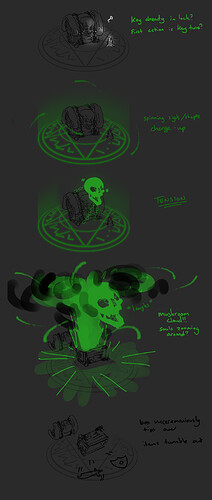 Forseeable challenges:
Coding: I kinda have the first "charging" stage vfx in a pretty good place, and I'm starting to realize how tricky timing things can get. I might have to come up with some fancy scripts / tools to make this easier.
Animation: I don't have much animation experience and I'm going for a similar effect to opening Overwatch lootboxes, so I expect this to be difficult to get right.
Chains: Not really sure how I'm gonna handle the chains breaking - can I just animate this in blender? I might just go with a simple dissolve shader and some basic movement, maybe some particles.
Curse wheel / sigil: I wanna improve on this - gonna study some runes. The current one is based on witches wheel sigils, writing out a random revenge spell I found. I kinda want it on a t-shirt.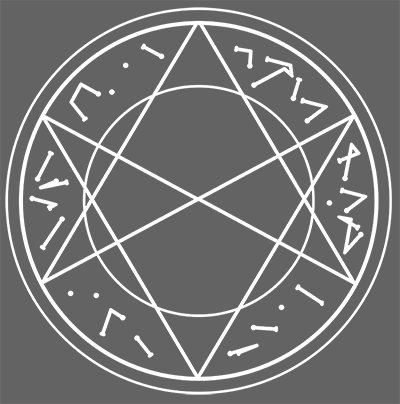 I probably wont post again until I have the basic loop finished, to make sure I keep focused on actually finishing it. See you then!