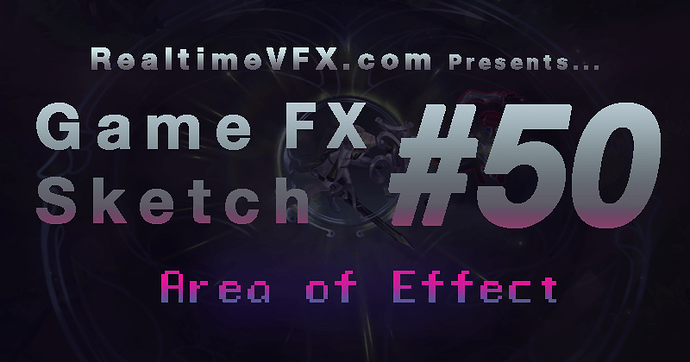 Background image source from League of Legends
Area of Effect
This is such a staple of our craft, I can't believe we haven't done this before.
Prompt:
Build an effect for a spell that leaves a lingering influence in a clearly marked area. The effect can be of your choice, but the result must be clear
---
Timeline:
March 5th → March 31th 11:59 PST
Submitting: Create a new topic in the " Events > 50: Area of Effect " category with your name and sketch number in the title (Like this: "Mitt Taibaka: Sketch #50" ), and post your updates to your topic during the month!
When you are finished, Edit your first post so it holds the final effect in the form of Youtube/Vimeo Video or High-Quality GIFs.
Please make sure to read this post with detailed rules if you are new to the sketches :
Sketch Hall of Fame (People who have Sketch Diamond - x3 wins!) :

If you have any questions, tips or tricks, reply down below!

Post on socials with #VFXSketch
Good luck, have fun!