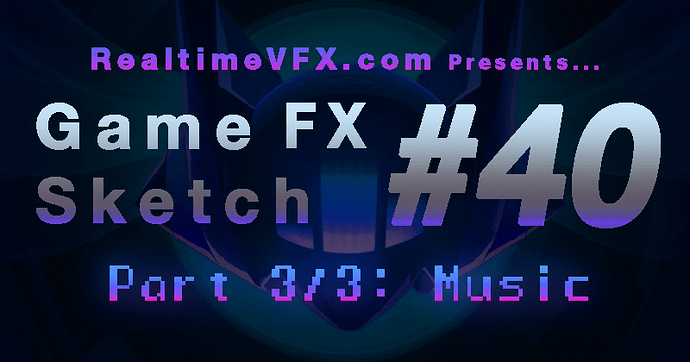 Background image source: League of Legends (DJ Sona)
THE FOLLOWING SKETCH COMES WITH PROJECT FILES YOU WILL BE WORKING DIRECTLY OFF OF. BY DOWNLOADING THE FILES YOU AGREE TO NOT USE THE FILES OR RESULTING ALTERATIONS TO THEM IN ANY PAID OR CLIENT WORK, PERSONAL PROJECTS OUTSIDE OF THIS SKETCH OR IN YOUR PERSONAL PORTFOLIOS AS YOUR OWN. (If you have questions feel free to post them below as usual. Have fun, but please respect the original artists work and give them credit when showing off your resulting alterations)
Part 3/3: Music
Month 1 (DONE): Draw 2D concepts based on the 'music' thematic. Vote on your favorite concepts!*
Month 2 (DONE): Anyone can pick one of the concepts and make an effect based off of it. Vote on your favorite VFX!
Month 3 (THIS MONTH!): Winners post their projects and participants reimagine January's winning entries. Think of it like a re-skin! Vote on your favorite reimaginations!
We're excited to have the community working together these next 3 months and especially this final leg of the trilogy where you get to jump into an already complete project and reimagine it! Let's jam

!
Rules:
Pick one of the entries from month 2, download the files and create a skin, or alteration of the effect. Be as creative as you want, but you must maintain some form of identity from the original (say, basic structure or feel.). Take it where you want, wow us with your creativity!
Scoring and Winning:
As in the previous sketch we will be voting through a community voting system! Follow the challenge rules to up your chances of winning!
Submitting: Create a new topic in the " Events > 40 - Part 3/3: Music " category with your name and sketch number in the title (Like this: "DJ Sona: Sketch #40/3" ), and post your updates to your topic during the month!
Your first post should include the sketch which you want to reference.
When you are finished, Edit your first post so it holds the final concept in the form of Images or High-Quality GIFs.
---
Important:
Always cite your sources! Is your work based on someone else's? Let us know! Always show your references.
All entries must be made during the running period shown below.
Do feel free to use any tool, system or workflow that pre-existed. Although we encourage experimentation.
Using a simple environment for presentation is allowed, but should remain simple and serve only as background.
Timeline:
March 9th → March 31st 11:59 PST
Badges:
Favorite : Will recieve a golden badge and avatar icon.
Runner up : Will recieve a silver badge and avatar icon.
All Participants : Will recieve a participations badge.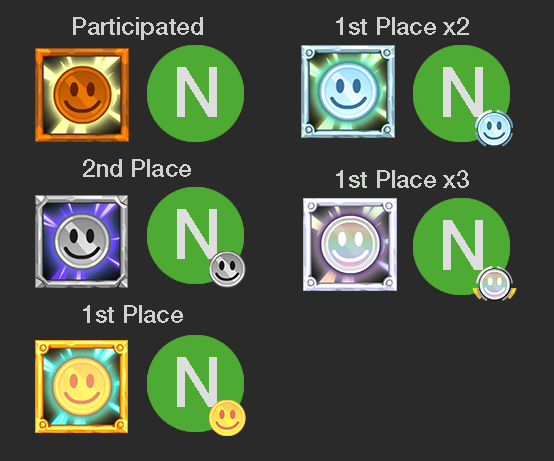 Sketch Hall of Fame (People who have Sketch Diamond - x3 wins!) :
Please reply with any questions, references, or tips and tricks!
Good luck, have fun!
Imaskari's package form. Use Unity HDRP 2020.2.0f1 or newer, and import this package:
https://drive.google.com/file/d/1W0DatIPXpX1O_V6x7xK9h4_OimUYspm-/view?usp=sharing
Pataya's package form. Use Unity built in render pipeleine 2020.2.7f1 and import this package:
https://drive.google.com/file/d/16JmcWYXYD3J7FZLRrJllv4jXo73z2UrD/view?usp=sharing