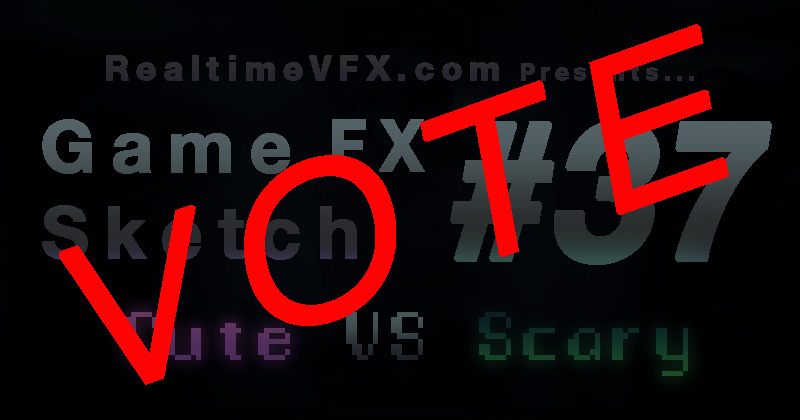 WELCOME TO THE MONTHLY COMMUNITY SKETCH VOTING
To vote, head over to Sketch 37 - Cute vs Scary (CLICK HERE) and take a look at each entrant, then press the vote button on the top left to vote for your favorites!

Rules:
Pick a side, "Cute" or "Scary" and create an effect based on your decision (either a cute effect, or a scary effect).

Make sure to include your decision in the title of your topic (e.g. Boaty McBoatface: Sketch #37 Scary)! Concluding the sketch, we will create a community-driven poll to decide which side has won (The winning side gets eternal glory and bragging rights!). Voting for the top 2 entries will be unchanged from current systems.
May the best side win!
Vote timeline:
August 1st → August 8th
You can vote on your own entry! We just ask you be honest when rating your own entry and others. We're all part of this small community and ask you to show respect and intengrity at all times!
Note: you must be trust level 2 or above to vote
Additionally, we have our official face-off


!
After you have taken a look at all of the entries, come back here and vote on which side has won! There is no extra badging for this but we will know at heart who ended up winning eternal glory and carrying their sides to victory!
We'll release the results on the 8th! Happy voting