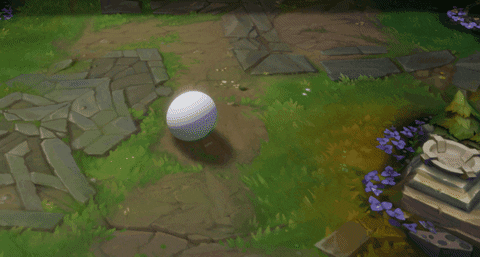 For a compact look: https://www.artstation.com/artwork/oABK3w
Hey everyone! It's been a long time since I've posted and thought it was about time.
I wanted to share the current art direction I'm aiming for and what I have so far. As well as a small breakdown of the effect.
I decided to make something that was a composition of my own but in the style of the League of Legends Dark Star skin line up. This effect was definitely a challenge for me as it was my first time working in Unreal but I think it turned out ok.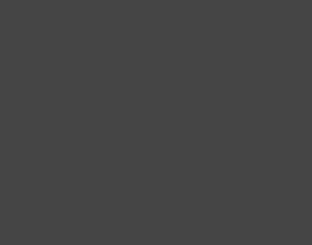 This puff of dark flame was a technique I picked up from Jason Keyser's VFX apprentice. Rather than using generated noise, I painted a dissolve map using a drawing pad in Photoshop to create the dissipation. This takes much longer but I really like how it adds a personal touch to the effect I'm making.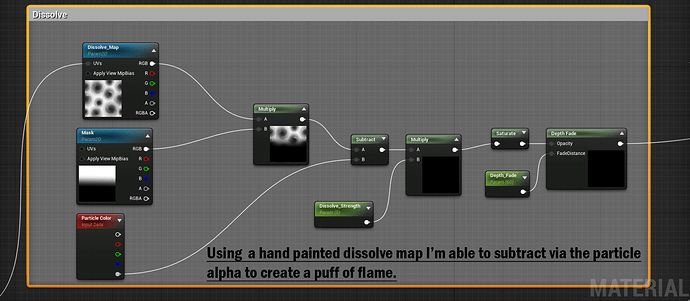 Here's the main block of how this works in the material editor. I added an additional texture in the form of a mask so that the texture fades at the end more naturally instead of having a hard edge. Using a sphere mesh you wouldn't have to do this.
Ribbons were quite a new experience for me. Originally I just had a texture repeating itself along the particle's lifetime. This was ok especially with the added parallax material but it was way too repetitive. I looked around to try and figure out how I could break up the repeating texture and I found a great guide by Jordan Hey that I highly recommend. https://www.artstation.com/artwork/mq6Vov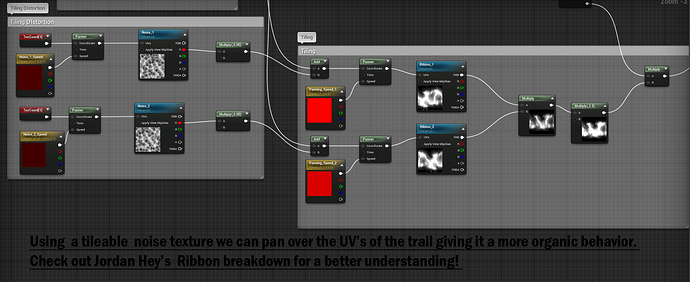 This method worked really well in breaking up the trail and dissolving it through its lifetime. Do check out the guide for a deeper dive.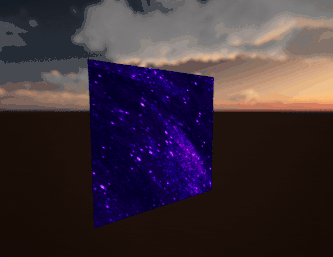 Finally, I used a simple parallax set up to give that outer spacey void look to the projectile and part of the explosion flame. I used a royalty-free outer space picture and cut it down for the texture to save time. Now normally I think you would want to use a tileable texture but for my purposes, it wasn't necessary.

That's it, for now, thanks for reading through! I plan to work on improving this style more down the road.