Fix ribbon gap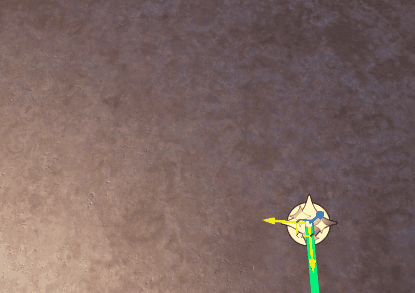 The intention of these mini tutorials is to have easily searchable reference for the implementation of basic ideas in Niagara.
Today I want to have a quick look at how we might solve a common issue when using Ribbons.
Unless you spawn a particle every single frame, there will always be a gap between the source of the ribbon and the ribbon itself.
Spawning a particle every frame, can be a solution in some cases, but it's often better to find a solution in which you can bridge that gap
There are a few strategies to deal with this, but I'd like to present a fairly basic one that will work in a large number of situations.
Basic Setup
The strategy here will be to reliably find the last spawned particle and snap it to our source location (the emitter position in this example).
We do this by, for every particle, comparing the index of that particle with the total number of particles that have been spawned in the emitter. In the case that we do have the last spawned particle, we set the Position of the particle to the simulation position.
Now to know the total number of particles we still need to keep track of that somehow.
To do this, we'll adjust the SpawnPerUnit and SpawnRate modules. (You'll probably want to create a copy for this.)
At the end of the modules we can add a little section that reads the spawn count and adds it to Emitter.TotalParticlesSpawned.

And boom now the last particle of your ribbon will remain attached to the source.
Except that's not entirely the case.
Due to tick order it's possible that this script will be executed before the movement script of the source.
This can create a one frame gap between the last particle and the source.
We can solve this on a case by case basis, by forcing the Niagara Tick to later in the frame.
This is generally ill advised because it takes away the engines ability to make use of threading in an efficient way, but if used sparingly it can be helpful.
And there you go, a reasonably robust way to make your ribbons gap-less.
Enjoy.