[Niagara 4.25] Ribbon Trail Mini Tutorial
Ribbons show some really strange behaviour, so I wanted to create a quick writeup on how I setup particle trails to work quite reliably (for now).
Create a new empty Niagara particle system


Add a new emitter from the fountain template and add a Generate Location Event Module inside of the particle update stage.
You can call it something like source.
Note: This should work on every cpu particle system, not on gpu though



You can remove inheritance by right clicking on the emitter in the system view and clicking Remove Parent Emitter


Niagara will throw an error here asking to enable persistent Id's, so let's just tick this box here.
Under the Emitter properties module


Create a new emitter empty emitter, add Initialize Ribbon, and ribbon renderer modules to the emitter. (You can use the sprite renderer to debug if you want, but for now, just delete it.)


In the event handler, press the "Plus sign" once to add the Event Handler Properties module.
Then press it once more and add a Recieve Location Event Module.


Under Event Handler Properties, Set these settings.

_You should be able to find your Source emitters location event in the drop down box.


In the ribbon render, make sure you set UV0Tiling Distance to a high number (Like 500)
The default value causes the ribbons to flicker when using uv's in your material

The end result should look something like this: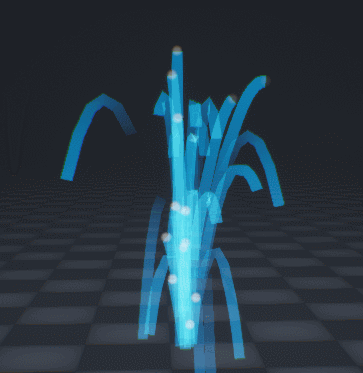 tldr: Use location event generater and reciever with spawned particles to spawn ribbon particles, make sure you UV0Tiling Distance is a large number to stop flickering.
Hopefully that helps.