The Concept
The concept from this comes from kyrin21 over on twitter. highly recommend checking him out he as some really unique ideas.
The sword I'm focusing on was described as a "magnetic sand chainsaw" by kyrin to me on discord so started doing paint over of it to try and figure it out.
These paint overs led to a first pass sketch:
From there I got help over on the VFX apprentice discord and they gave me really good feed back with paintovers.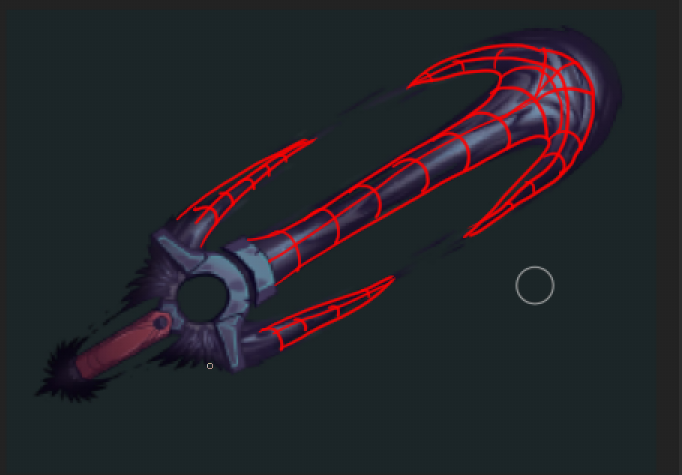 I rebuild a mesh that better match the shape and flow
added back some of the shader I had sketch out in pass 1
I then tweaked the shader to make the edges a bit darker
still a WIP but I'll try and keep this post updated