Hey Everyone! I've made some leaf particles to celebrate the fall weather, and for use in my indie game project. This is my first real attempt at making some interesting particles beyond the standard lights or dust.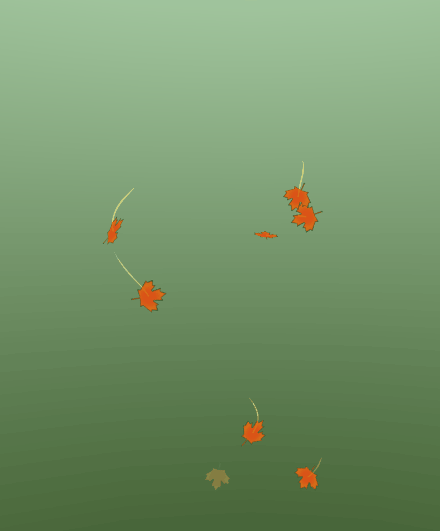 And here's them in action in a demo scene http://bitzawolf.com/images/demos/Leaves%20Heavy.gif (Might take awhile to load)
Any tips or suggestions for improvements? I might get rid of the trail, or give it a custom shader so it looks a little better.