hey hey fellow RealtimeVFXians!
I spend the last week or so drawing noise textures and decided to share them.
Not all of them might be awesomesauce, but I do think there are at least a few that I myself will get some mileage out of.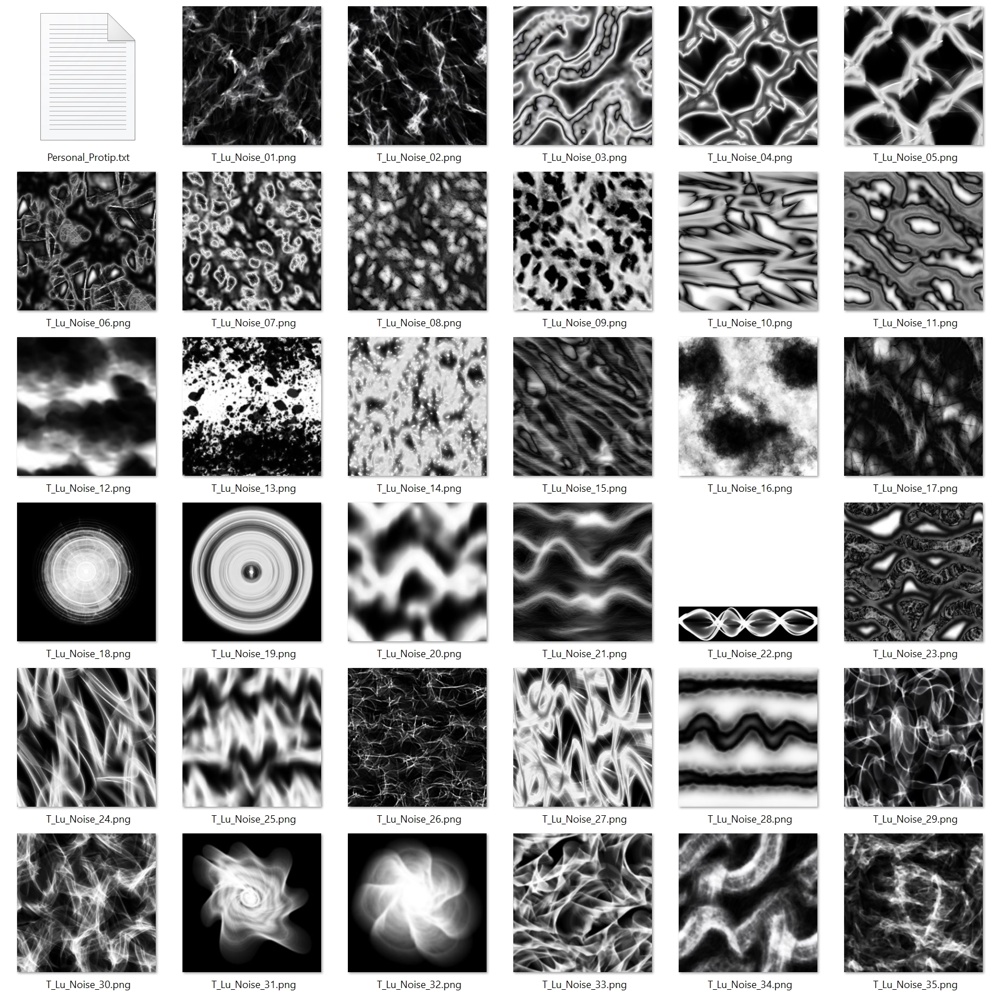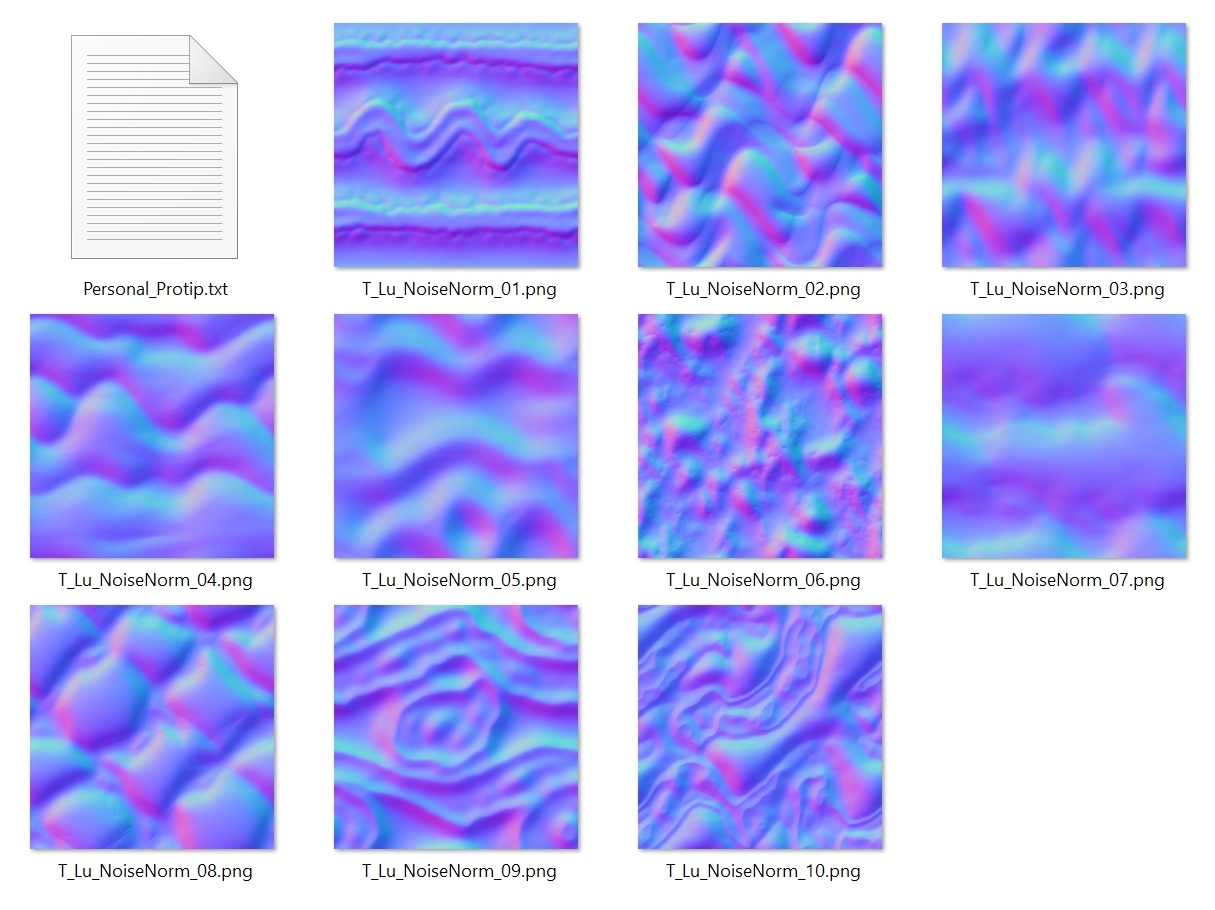 You can download them from here: Luos's Free Noise Textures V2
which also contains some other free (vfx related) content.
Enjoy!