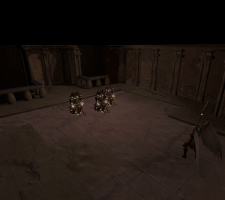 HQ video :
Breakdown & Stills :
Hello !
I am nothing but a belgian student who only has a few vfx under his belt and as I'm currently building my portfolio to find an internship, I was hoping I could have a few words of advice and feedback on some of my work !
I know it doesn't feel as good as it should and there are a few things even I can spot but I would really like a few pointers from more experienced people.
Have a great day and thanks in advance for any replies !
P.S: first time poster, tell me if there's anything wrong with this post