Hello! First sketch time, I can't resist cute things

So I hope this all set up correctly.
LATEST: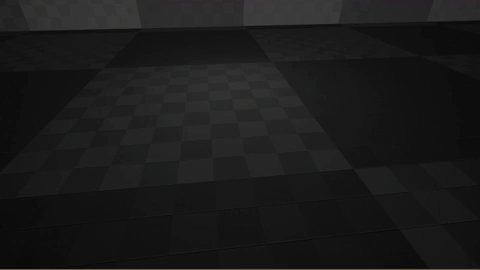 REFERENCE:
Slime Rancher, My Time at Portia - basic shapes and colours. I wanted to keep it quite simple for my first sketch, especially as I'd like to try something a bit toony, which I haven't attempted before either.
I can't think of cute without thinking of pusheen.
https://www.facebook.com/Pusheen/videos/802558196786049/
Elements I've noticed where pusheen gets that cute vibe; limited pastel colours, bold outlines, bouncing and pulsing animation.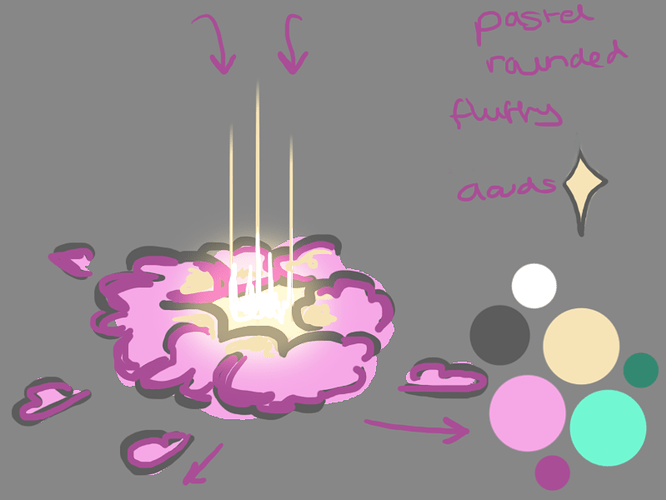 So I started with a couple of concepts trying to stick to two colours. I picked three pastels to begin with but I don't think it'll need them all for simplicity.
WIPS
First I thought I'd tackle the clouds and I came across this https://youtu.be/waAW-rrhX4U?t=100, which had quite cute little cloud sprites that fit the simple shapes with an outline that I wanted to try. I thought I'd try a similar design for the sparkles later too. Originally I thought i'd have some animation on the clouds but I'm going to see if I can achieve 'cute simplicity' with really simplified elements and shapes.
Also rather than fading smoke and embers out as I normally might, I wanted to try to incorporate the bouncing and pulsing animations that I think give off the cuteness vibe to kind of pop them away

Video of all my WIPS so far:

Next improvements:
Vector field on the small embers for more wooshing
Bigger pop on the impact. Brighter like original concept
Improve the ground ring texture and anticipation generally, not sure the lines really fit with the rest of the rounded shapes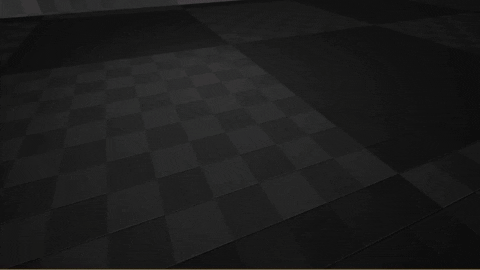 Next Improvements:
Try a vector field on the small embers for more wooshing
Add another element to the anticipation but not too much