---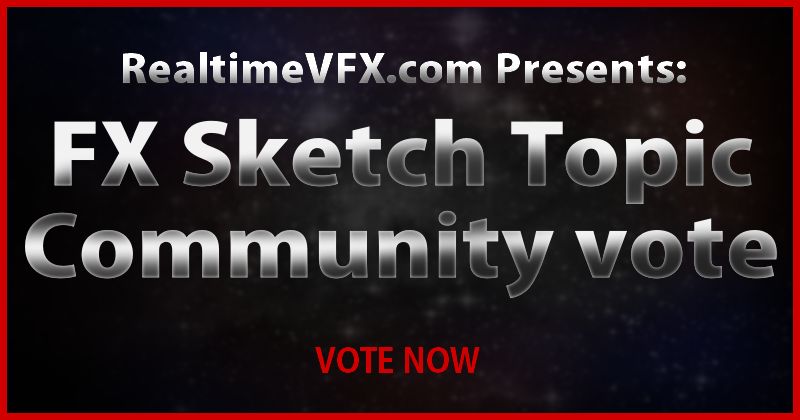 July Sketch Topic Community Vote
Welcome another RealtimeVFX.com Sketch Topic community vote.
As last time, the plan is simple! In the poll you will find 5 options for our next sketch topic.
You can choose up to 3 of your favorite ones. The highest voted topic by the end of this month will be the topic of our next sketch in July.
May the best topic win!
---
Colour Palette Challenge
RE-Sketch Waterfall
Bubble
Status Effect: Burn
Rain
More info on the topics
Colour Palette Challenge : Pick 4 colours, use only these 4 colours.
RE-Sketch Waterfall : Not everyone was around for the first waterfall sketch, let's do it again.
Bubble : Who doesn't like bubbles?
Status Effect Burn : Make a status effect communicating the target is taking burning damage.
Rain : Rain
Deadline
2021-06-27T15:00:00Z