EDIT: jobs.RealTimeVFX.com is now live! Profiles created on that page will be seen by the companies posting job listings. 30-day postings are free through December 7, using the code "realtime." Check it out, and give us your feedback.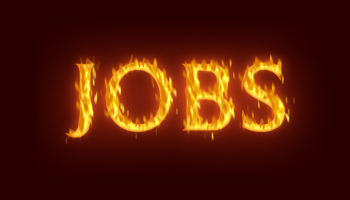 Hey everyone. In the coming days, we're planning to add a job board page to the site. This will replace the current "Jobs" category in the form of a board similar to this one: https://www.crunchboard.com/
There are a few advantages to moving away from a forum format for job listings:
Better archiving - Anyone who is looking for a job can easily hop on and see what's currently open.
Easy hunting - Post a profile and resume to a searchable database, which companies using the service can access.
Sustainability - Provides a long-term source of revenue for the site, allowing us to pay for features, upgrades, and operating costs in a non-invasive way that adds value to the community. A formal jobs board is an opportunity to help us grow and legitimize the real-time vfx community by working with studio partners, and not charging the individuals anything.
Site integration - Shortly after launch, we plan to give featured job posts a header image spot, to bring better visibility to what jobs are open.
As always, chip in your thoughts as you feel inspired to do so :^]