Hi there! Now that i'm a lot into texture packing in a 4x4 grid to optimize and better organize my effects, i was guessing if there is a way to pack seamless textures, like trails or so.
For what i tried, if I pack a seamless texture it will show a line in the adiacent quads.
To better understand what i mean here's a quick example: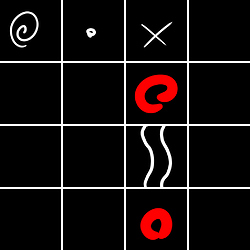 With a seamless texture touching the upper border and the lower border of his quad, when i emit some particles using one of the red-marked quads, i have a section of the seamless texture emitting with them.
Thanks for the clarification!