Hello, for various Alpha Erosion and Smoothstepping purposes I sometimes need to create a "path" and I need it mapped from black to white by following the path direction.
For "linear" stuff it's no issue since it's just a matter of overlaying a gradient with a certain angle, but i'm puzzled regarding how I can make this gradient follow the direction of a path.
I'm adding a terrible drawing I hastily painted, in hopes of making my question more understandable.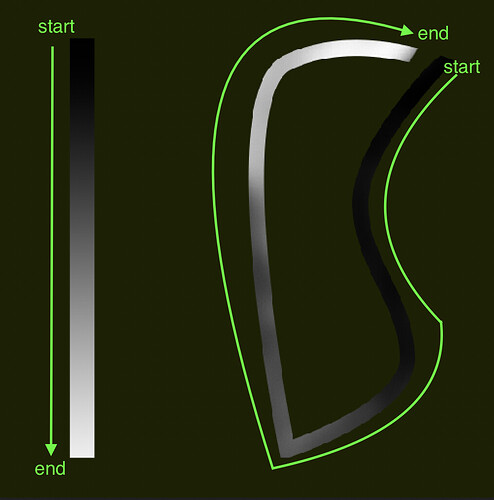 Anyone got an idea?
P.S: Bonus points if I don't have to use Adobe Illustrator

but if there's a way to do it there, I'm up for it!