Hello I am trying to make a shader which enable my particle to share the same outline.
I finally success in but It isn't optimized could you help me ?Here is the shader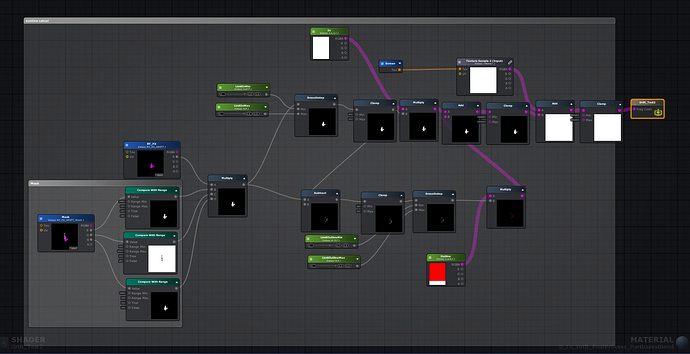 How does it work :

I am using 3 camera , the main camera and 2 others to get 2 render texture which I use in the shader.
It's a post process shader .
Thanks you