In the shader graph, if the render type is set to 'Transparent' and the blend mode is set to 'Additive', the Bloom effect of the scene is applied.
I bought Amplify Shader Editor today, but I don't understand it well.
I've barely touched the shaders themselves, so I need some help.
The current render pipeline is the default Built-In render.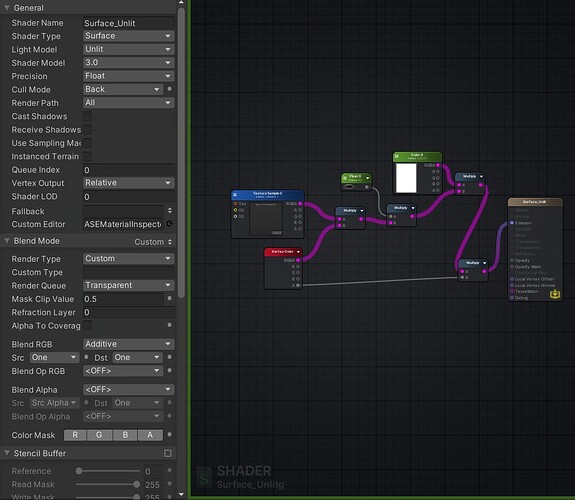 The intensity of bloom is set to 10
I need help from those who have used Amplify Shader Editor a lot