Hello
This is a post I have put up in the SideFX forum but it is waiting for approval and I thought posting it here would help find a solution to me problem.
I have been working in Houdini for my final major project.
I've been using the texture sheet ROP that is available in the Game Dev toolset.
At first it worked fine when I did a render from frames 1 to 64.
I changed to the frame range and ever since that it wont produce any texture sheets. It's either distorted images that don't resemble the fire I made, or it's just all black or nothing. Sometimes it has worked when I changed it back to the original frame range.
To give an idea of what the settings here is some context.
I'm using Houdini engine version 17
The scene is using the RGB light rig that is provided by the texture sheet ROP.
I am channel packing it.
I changed these settings because as I was asking around I heard that this can affect whats going on.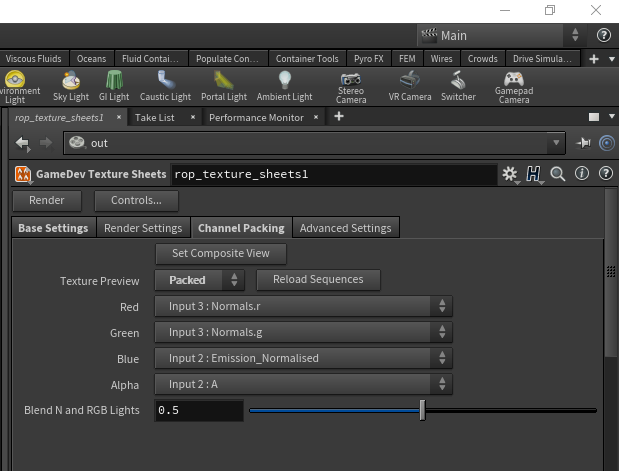 Still though with me diving into these settings it seems to not solve the problem.
I was wondering if anyone had an idea on if i missed anything or if it's a bug. Ask any questions I am very interested in using these tools in the future so I hope we can help each other.
Thanks for reading
Oren