I would like to create an effect where from the centre of the character he throws some meshes (in this case some swords) towards all directions, with different angles and after a distance they stand still, but looking towards a point that I put from a transform and then all the swords go towards that point.
I'm doing it with the visual effect graph and I don't know a lot of things and I would like if someone could give me some advice or help.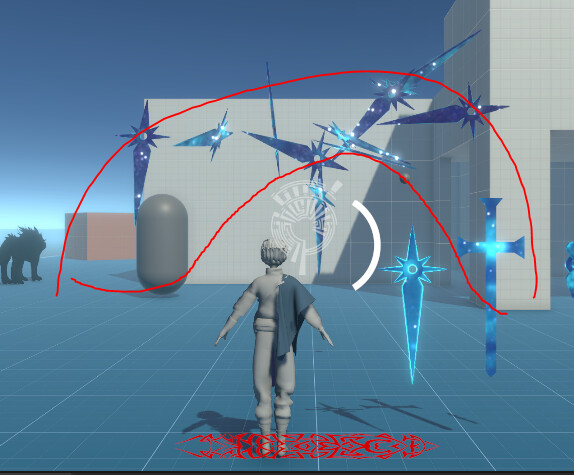 For now with what I know about visual effect graph would be to put the part where they stop with the linear drag, but I don't know how to do it having all different angles and then when they stop they take the angle pointing to some direction.
I don't even know how to do that part first and then continue with another direction so that they go towards the point.
Intermediate process: VFX RykuFx :D - YouTube