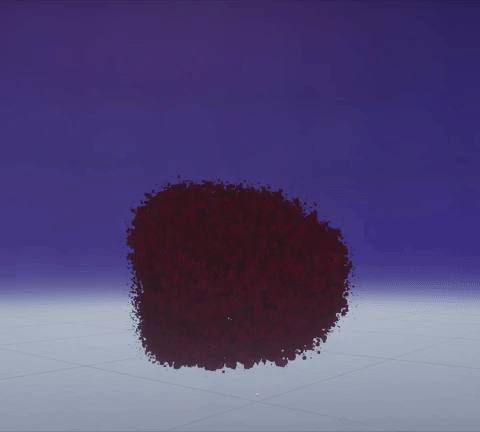 Hi - here is my introduction and also my sketchbook. I'm a game developer who mostly works in Unity on bugfixing, systems and other general game programming. But I used to do some OpenGL Demoscene coding when I was young, and I like experimenting with graphics and learning new things.
My last undertaking was to get started learning the VFX Graph by trying to implement a "naive" or pedagogical way of doing metaballs.
Spawn lots of particles with the positions of particles as the volume of a bounding box. For every "metaball" - divide distance based on metaball radius, and add all metaballs contribution together and smoothstep - let this drive the particle size.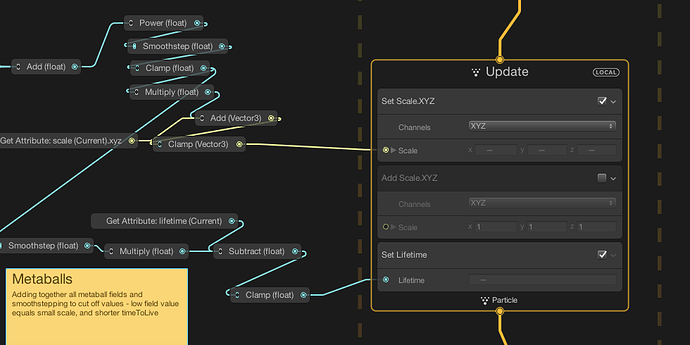 I am sure this effect could be done much more efficiently, and if you have some metaball ideas, you are welcome to share - and look forward to learn new techniques.