Edit - FINAL RESULT:
https://youtu.be/g38WaWQOWTM
Good Morning Everyone!
My first challenge ever!

I haven't chosen which side I am on yet, I wish to explore and sketch both teams before choosing. I will update the title accordingly when the time comes.
But for now, I want to post my references pictures/interesting ideas** I found on pinterest and the sketch for the "Cute". The "Scary" will come in the next few days.
References: https://drive.google.com/file/d/18qIrE8FKxDmAGO7g-ov8rEcxCQt3A7K1/view?usp=sharing
Sketch: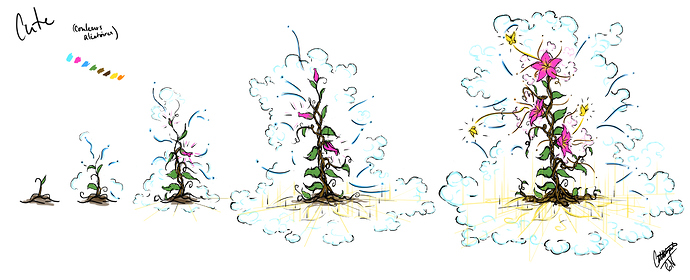 **: Everything comes from pinterest except the bronze statue (by Domenico D'Alisa) that is available on the Sketchfab Market