Hi guys,
First time doing one of this contests

Mine will be kinda boring since I'm making a frozen glass of water but I was intrigued by thinking about the shader I could make for this.
Here is the reference video for this FX:
frozen glass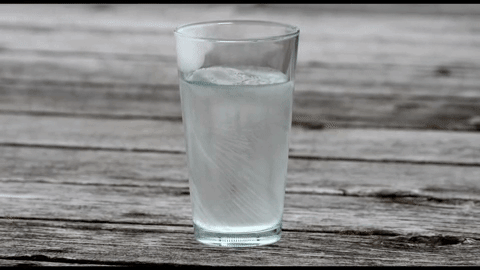 My plan is to first break down each of the elements: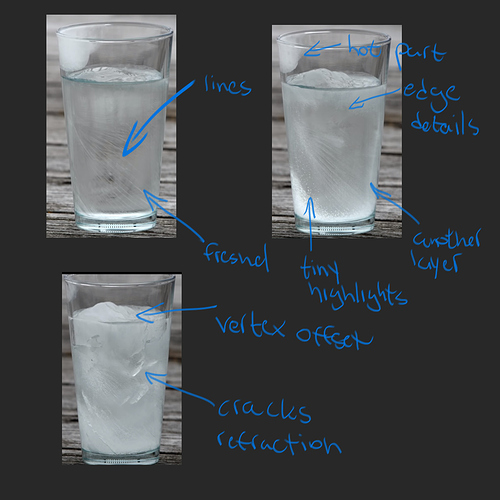 (There's actually more then i wrote down but this are the main ones)
I will build each of those elements with their own parameters and use sliders turn on/off each element with blueprints.
The stretch goal is to hook up each parameter to a single slider. For example: I want the cracks to start when the first fresnel slider is at 0.5. I'm not sure yet how I will approach this. I'm thinking either Unreal material custom script or with blueprints.