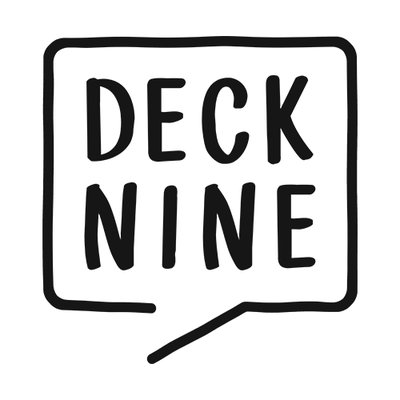 Deck Nine Games is currently looking for a talented and passionate games VFX Artist for immersive storytelling games. This is a full-time position that can be either remote or at our studio in Westminster, CO. Visit https://deckninegames.com/careers/ to apply!
Responsibilities:
Create outstanding VFX across a variety of styles using both Unreal's suite of tools as well as other motion graphic and digital art software packages
Establish and maintain the overall VFX style within a game
Design special effects that add atmosphere, realism, and depth to a game
Balance visual quality, clarity, and performance considerations for VFX systems
Setup, implement, and troubleshoot VFX assets into the Unreal engine
Collaborate with the art and cinematics teams to create visual effects that enhance and support the story
Qualifications:
Two (2) or more years of experience working in the game industry
A strong portfolio of quality VFX work
Expert knowledge of VFX-to-game pipelines
Knowledge of creating materials in Unreal and a demonstrable ability to improve their visual quality and performance in the Unreal game engine
Experience with Unreal's Blueprint scripting system
Experience with Unreal's particle systems, either Cascade or Niagara
Experience in a full digital art content creation pipeline (high and low-poly modelling, unwrapping, baking, texturing)
Ability to work with technical documentation
Well-versed in the use of motion, lighting, and color in the communication of VFX across different game genres
Strong work ethic, self-motivated, and a passion for creating AAA quality VFX for games
Bonus Points
· Experience with narrative or cinematic driven games
· Demonstrable portfolio representing the above skill sets and experience
· Experience with Jira, Confluence, PerForce
· Experience with using any programming or shader language (HLSL, GLSL, Python, C++, etc.)
Salary Range: $50,000-$75,000 DOE
****Please note that the compensation information is a good faith estimate for this position only and is provided pursuant to the Colorado Equal Pay for Equal Work Act and Equal Pay Transparency Rules. It is estimated based on what a successful Colorado applicant might be paid. It assumes that the successful candidate will be in Colorado or perform the position from Colorado. Similar positions located outside of Colorado will not necessarily receive the same compensation. ****
Benefits
Competitive starting salary
Unlimited PTO
Health, dental, and vision insurance for you and your family
Growth opportunities for your career
If you are a talented and passionate game developer and you are looking to challenge yourself, please apply today! Full-time position available, onsite at our Westminster, Colorado studio or remote, and applicants must already be authorized to work in the U.S.
About Deck Nine
Deck Nine Games is an independent game developer dedicated to crafting interactive story games that inspire, transform, and entertain players. Our passion is storytelling games.
Our first narrative game, Life is Strange: Before the Storm is loved by fans and has won multiple awards, including Game of Year and was nominated for both a VGA and a BAFTA. The studio is 100+ people and is in sunny Westminster, Colorado at the base of the Rocky Mountains. We hope to share more information about our next title with Square Enix as soon as we can.
We're looking for talented and self-motivated people to join us as we aim to rise to the top of the storytelling game studios. We are part of the thriving Colorado game dev scene and our location offers a lower cost of living and a proximity to countless family-friendly activities and amazing outdoor opportunities. If this sounds appealing to you, please apply!
As the crafters of stories that encompass the full breadth of life's experiences, Deck Nine is committed to building a diverse, inclusive, and multicultural team in which people from all walks of life feel inspired to do their best work. We are proud to be an equal opportunity employer and believe deeply in the creativity and strength built from diversity of race, religion, disability, gender, gender identity and expression, sexual orientation, nationality, and the many other qualities that make us different.