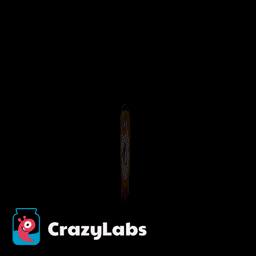 Portamedia.studio is a media production company with a small but experienced team, specifically tuned for realtime vfx production. We are located in Bremen, Germany, currently looking to build a small office in Bucharest, Romania. We work with game studios worldwide and create triple-a as well as mobile game vfx.
We are looking for an experienced realtime vfx artist (m/w/d) to grow our team and work with us on various game titles for our customers. You should demonstrate your current skill level with some vfx portfolio, specifically targeting Unity3d vfx but unreal is good, too.
You will be creating visual effects for various game titles, from first-person to top-down, 2d and 3d, from abstract to realism.
Your tasks:
Develop player-rewarding realtime vfx for objects ranging from natural effects to very cartoon/stylized art, highlighting elements, glows, sparkles, explosions and UI effects.
Understand the art direction for the game, follow it and generally respect communicated vfx art conventions. Under some circumstances, you may be involved in establishing a vfx art style yourself with the support of your team.
Translate game design specifications into effects, respecting the existing art direction and/or conventions we lay out within the team.
Communicate with other team members and client team members to establish effective pipeline and integrate your created assets
Optimize effect performance for various device / platforms (particle count, draw calls etc.)
Help to identify bottlenecks and bugs, and devise solutions to address and mitigate these problems
Your profile:
You should have working experience in the role of a VFX artist for at least one released game.
You should be able to provide example work that relates to the tasks (for example effects and effect related shaders) given above. If we get into discussion, you should be able to describe how you approached these tasks and what tools you used.
You should also be able to display what style of effects you are capable to create. Our style ranges between realistic to abstract with many shades in-between.
You should know a subset of the tools used in the game dev. scene to create visual effects (mainly Unity3D and content creation tools like Adobe Creative Suite, SideFX Houdini, Blender, Substance Designer and such).
If you additionally are able to code and understand semi-complex c# scripts and game logic in unity, thats a big plus.
We do not require you to have working experience in all the mentioned tools but we expect a vital interest in learning new tools, and, this is important, actively exploring new and creative ways of solving tasks. The mantra for this role would be: Finding simple solutions to complex problems.
We support you to become a better vfx / technical artist by all means possible to us. Meaning, we actively encourage asking questions and challenging the status quo. We facilitate an open communication. You are also expected to share your findings, insights and skills with the team, to help everybody to grow along the way. Being able to teamwork is a must. Heck, it is even more important than being perfect at vfx production.

What we offer:
We offer a versatile way for you to participate in all kinds of game productions from mobile to AAA. You will receive a competitive salary and we provide excellent art and tech training by our existing team of experienced artists and game developers.
Even though we are working mainly in technical art and visual effects production, the work is very diverse and you may be asked to contribute to our labs products.
Where will you work?
Our primary office is located in Bremen, Germany and we are currently looking to establish ourselves in Bucharest, Romania. We are ok with remote work as long as it works for you and us administratively, but we also enjoy getting together from time to time. In any case, there will be a place to work available for you in either Bucharest, Romania or Bremen, Germany to work.
Head over to linkedIn to apply or just send us an email with your stuff to jobs@portamedia.studio
Thanks!