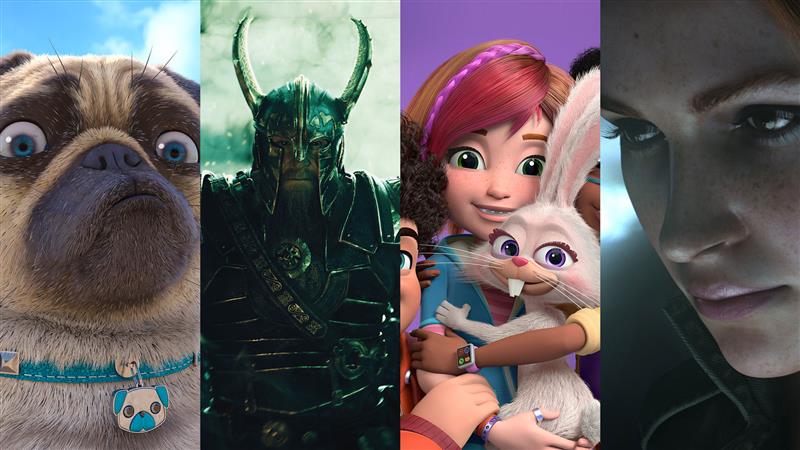 Visual Effects Artist - Unreal Engine
The project :
The Visual Effects Artist will join the team for the production of the Netflix animated series that awakens the Dead: Army of the Dead, Lost Vegas; directed by Zack Snyder (Justice League, 300, Dawn of the Dead) and Jay Olivia (Batman: The Dark Knight Returns).
Armed with an impressive cast, the animated series traces the story of Scott (Dave Bautista) and his team of mercenaries during the initial fall of Vegas as they face the mysterious source of a zombie outbreak. Action, hemoglobin and suspense are part of their daily life.
Ready for the zombie apocalypse?
Your role:
In close collaboration with the Art Director, the Intermediate Visual Effects Artist - Unreal Engine's mission is to create aesthetically striking visual effects that clearly communicate the desired action, impact and emotion:
Collaborates with the Art Director and conceptual artists to define the visual style, atmosphere and feel of the special effects;
Creates high-quality visual effects in Unreal and Houdini while respecting the cartoon aesthetic vision of the project;
Optimizes the content of visual effects to ensure ease of production;
Works with lighting to create an atmosphere, depth in the scene and consolidate the color palette;
Finds creative solutions to solve technical and artistic problems;
Stays on top of the latest trends and explores new techniques and tools for developing visual effects content and share his knowledge;
Inspires and maintains good collaborative work dynamics and effective relationships inside and outside the creative department.
Your experiences and qualifications:
Diploma in 3D animation;
3 years minimum experience as a FX Artist;
1 year minimum experience in creating visual effects using game engines, preferably UNREAL;
Good knowledge of content creation software (Houdini, Maya, After Effects, Nuke, etc.);
Experience in creating AAA game cutscenes, an asset;
Strong creative and technical background in terms of visual effects and attention to detail;
Experience in producing effects based on physics, impact interactions, destruction, fire, explosions, simulations of water, fabrics and hair, etc.;
Experience in creating materials, lighting and shaders for visual effects;
Team player but also able to be autonomous and work independently if necessary;
Excellent communication and adaptation skills in a versatile context;
Knowledge of blueprint programming in Unreal, an asset;
Experience and fluency with one or more scripting or programming languages (Python, C++ and MEL), an asset;
French / English bilingualism.
Condition:
Permanent position
Remote work possible only from Canada
Please send your resume and portfolio to:
mdubois@digitaldimension.com
Or apply directly on our Meduzarts Studio career page:
About Digital Dimension:
Digital Dimension is a visionary 3D animation studio based in Montreal. We design, develop and produce our own intellectual properties and that of others for different platforms.
Precursor of the first animated television series entirely produced with the Unreal engine, we continue to apply this methodology successfully on other animation projects.
This off-the-beaten-track approach and our permanent desire to push the limits of TV animation are becoming a reality today in new collaborations with major players and the development of original creations targeted for young adults (audiences in their twenties and thirties).
We are looking for an enthusiastic, talented and versatile Intermediate VFX Artist - Unreal Engine to help us tackle these new challenges. Your work will therefore directly contribute to the success of exciting new projects