Hey everybody, just wanted to introduce myself, I'm Michael, you sometimes can find me on the web under the name juicefoozle. I'm an UI Designer (non games) and Illustrator, and a game design hobbyist for almost a decade with never finishing anything. I'm 36 years old, proud dad of a 2 years old boy and have a dog that is totally nuts and I live in Berlin.
Why I'm here?
Because I love to experiment with Unity and Amplify Shader Editor and want to dig deeper into the real-time vfx field and have the feeling that this place is a great room for learning and exchange.
A Grass shader I made using amplfy SE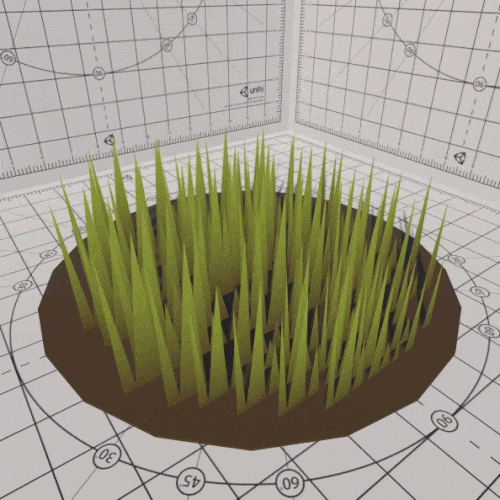 and if you are curious, or are using ASE as well, i got the graph here, along with a collection of other graphs i found on twitter:
https://twitter.com/i/moments/974032991013036033
I also made an unity editor script a while ago to create radial animations, which was mainly just iterating through an array and creating tweens for each added point with custom easing. it's a bit complicated to describe, but you could make tons of these in a couple of minutes:




I still have to figure out the best way to get my gifs up here, as all my others seem to be too big.
But actually I am not here to show the old stuff, I want to create something new, and to motivate myself a bit, I started this here, and of course to say hello…so…
Hi everybody.
Cheers,
Michael