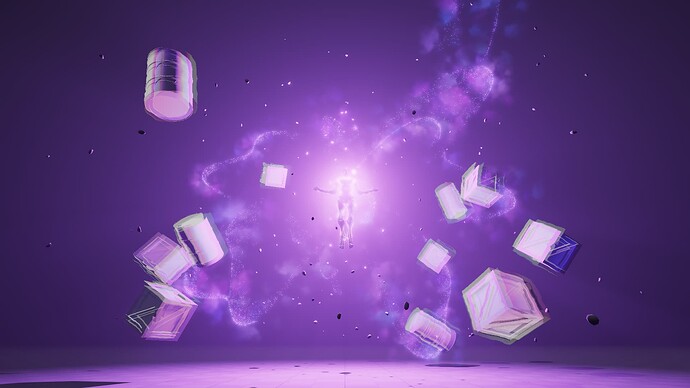 (Thumbnail)
 
Hello everyone! I've been putting that off for way too long, so I'm finally creating a sketchbook!
Here are a few mostly uninteresting things about me, feel free to skip to the (hopefully) not-so-boring part in the next posts!
Summary

I've worked for the past 2.5 years at a 10-person indie studio in France, on a 3rd person adventure game. Sadly, like many others this year we've been hit hard and money ran dry, so the project got shelved and I have been laid off.
At this company, I worked mostly as a Unity programmer, since it's what the project needed the most at the time, despite previously having been more of a graphics person. I'd now like to go back to my first loves, aka environment art, tech art and (obviously) VFX!

Since the project is no longer under NDA, I plan on retaking and improving some of my favorite works from it, but I plan mostly on focusing on creating new effects. I'm still unsure if I want to find a new job asap or if I should try some freelancing, but in any case I need to make myself a portfolio, and I'll post my progress there! Most of the things you'll see there will be made in Unity, though I do plan on trying Unreal soon.
Well, I guess nobody bothered to read all of this, but if you did, thank you
Anyway, let's begin!