Hi!
It's almost time limit but I've tried making ice effect.
First, I made a simple sketch.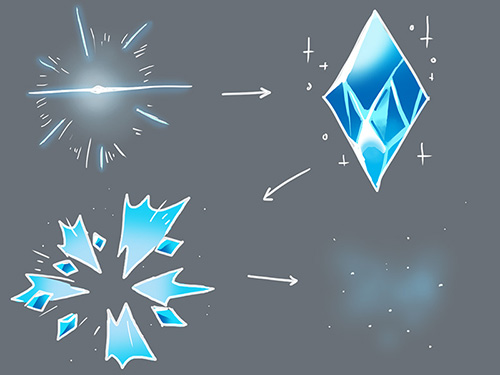 And I gathered some reference images.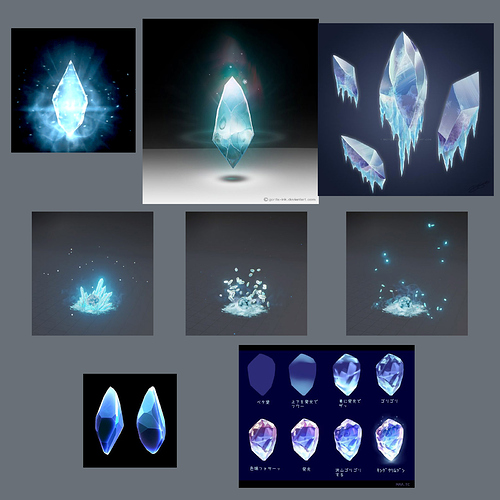 URL:
ttp://66.media.tumblr.com/4573561dd62838ab2838795b93f21b9b/tumblr_n03pxnfMfp1soxwgpo1_250.gif
ttps://www.deviantart.com/gorilla-ink/art/Magical-Crystal-465603318
ttps://www.deviantart.com/sketchingsands/art/Ice-Crystals-404357880
ttps://vimeo.com/197096697
ttps://twitter.com/MAA_TC/status/1035194268338413568
ttps://www.artstation.com/artwork/ZoZvX
(I really appreciate amazing illustrations!)
I made simple ice model in Blender,
and made them animated in Unity.
WIP#1

Final result:

I improved the ice model and texture,
and added ground collision and post effects.
I wanna improve my skills…!(especially Unity)
Thank you for watching!