Hello everyone, I have a quick question for you because i'm learning UE4 (4.25). I did a river for a school project. I just applied a water shader that I created on a Spline.
There is many rocks and I wanted to create a "collision" btw water and rocks.
Here's a picture, the water go straight through the rock.
Is there a solution for the water to be diverted by the rocks?
(Sorry for my bad english I'm french, I hope you will understand my question).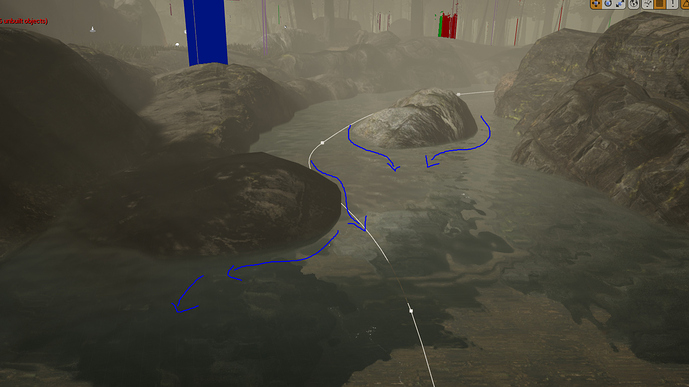 Thanks a lot !