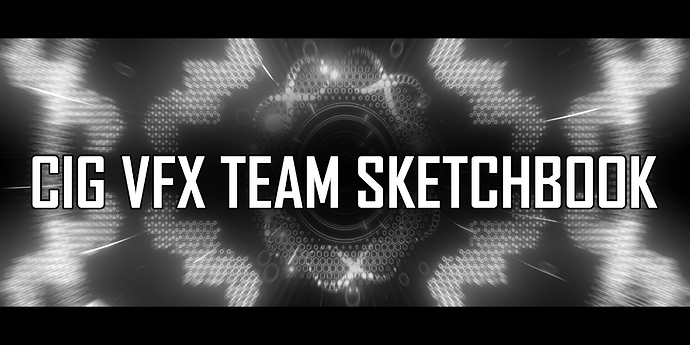 Hi! I am creating this sketchbook thread on behalf of the VFX team at Cloud Imperium Games. Here we will post sketchbook examples of the many cool effects our game engine allows us to create. If there is interest in how we achieved certain effects, we will be happy to show our workings - although full disclosure, everything I share here needs to be cleared by our Marketing department.

Some disclaimers below, before the real fun commences!
The examples shared here are representative of the type of effects we can create in our engine, but NOT representative of how the effects look or will look in the games we are developing. Because these are simple sketchbook ideas, we are not necessarily worrying about optimisation and other such limitations to the extent that we would for actual in-game effects.
We will NOT be using this to post content from the games we are developing (Star Citizen, Squadron 42). If you want to see some of our in-game examples, take a look at our recruitment video…yes, we are hiring!: CIG VFX Recruitment Video