I need to get into doing more homework. So here is my latest thing I started work on.
A Lazer beam for Necrons. A robot termination style race from Warhammer 40k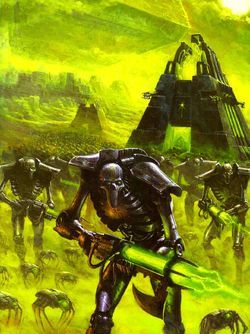 Keep in mind this is currently just the looping core of the beam. I will add a muzzle flash and end to the beam in coming updates.
All feedback or ideas extremely welcome
If anyone knows how to fix the pixel looking lightning issue I have here in Unreal. Let me know! Its currently a lightning texture with a popping scroll with a normal panner added on top. I can post an image of the material if need be.