Finally got around to doing something for the monthly sketch, I tried experimenting with variety of tools and pipelines that I wasn't yet very familiar with when doing these effects.
Rough effects:
Claw

References used: Ruh'Kaan from Battlerite

Lightning


Plexus

References used: https://youtu.be/ruNPkuYT1Ck

Sparks


Smoke

References used: Houdini VFX for Games | SideFX

Fluid

References used: VAT Paintsplat! // Houdini for Games | SideFX

Flip

Tried my hand at 2D animations too, it's definitely a lot harder than it looks
Final Effect: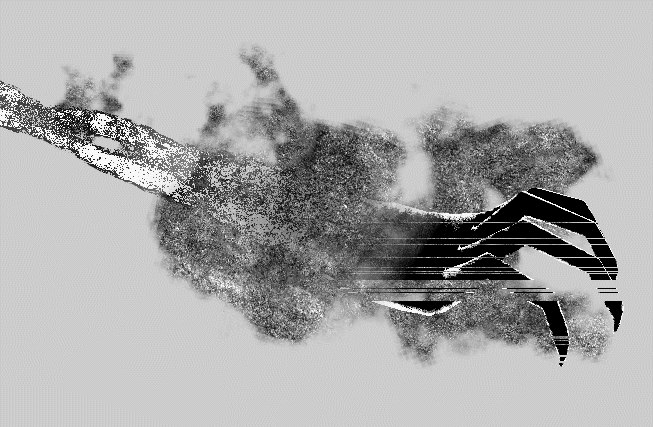 Tried to go for some kind of cursed TV claw for this one.
I chose to do magic projectiles and here are some concepts that I did when I was thinking about different effects: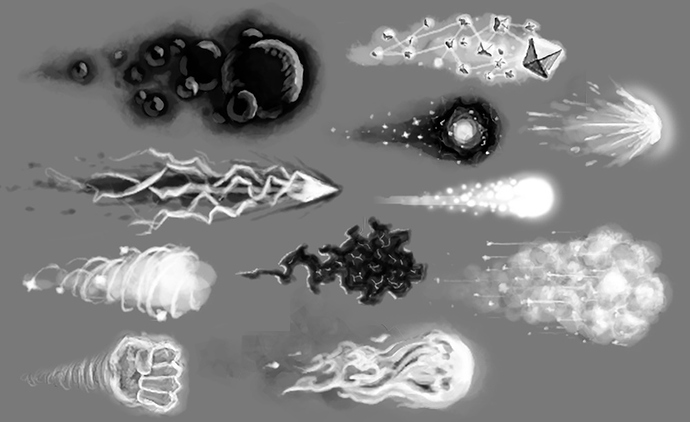 Not super happy with the results but at least I got something done this time around and got to play around with some new tools like Niagara and some more Houdini.

Seems like I tend to rely too much on just using pure white or black colors and should think more about using more varied values. But this was an interesting experiment and I might do some more gray scale studies in the future, should be useful for learning when there aren't all those fancy colors taking your attention from what's important.