I'm working on a WW2 shooter, and I'm refactoring the current artillery explosion so I can try out some new techniques. Usually I don't do a whole ton of pre-planning in my fx, but I wanted to try concepting this one out first so I could get some better ideas of how to approach it.
First I gathered my reference, I decided I want to have a more V shaped explosion rather than the typical tall explosion you see in video game artillery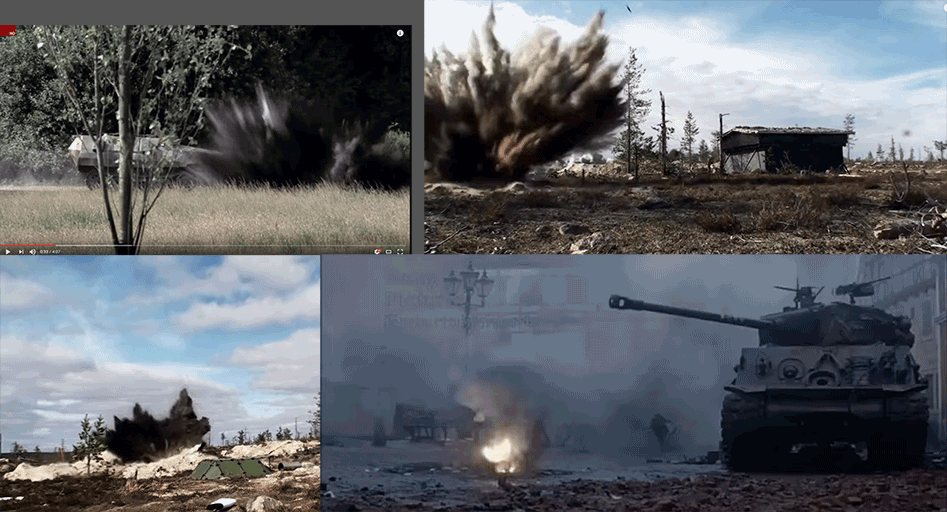 Then I drew up the concept sketch for it. Two big goals are to get the debris to feel full and weighty, and to have the flames feel like they're being swallowed up by the smoke.