Final entry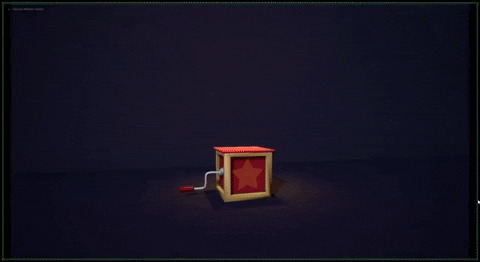 Youtube:
https://youtu.be/oyBDbRTnqi0
It's in the references, but just in case, the 3d model of the glove it's not mine. (CadNav)
Original post:
Hi, I'm Anna. I've been in this forum for a while, but I've never done one of these… and I think it's time.
My first idea was to redo from scratch and old lot box effect, but then… I think I prefer to try something new. So I'll be doing a "funny" loot box.
Idea
The idea is to have a cartoon, surprise and prank loot box. Inside there will be a boxing glove that will pop out with confetti and finally break the camera screen.
Sketch
Forgive me for my poor drawing skills (still like a like a 5 year old)


References
I hope I have the time to finish this in time, and that this fits the rules of the sketch.